Filtration Solutions and Sustainability
Camfil's filter offering constitutes the majority of our business. We offer a huge range of high quality, rigorously tested solutions that clean the indoor air for nearly any filtration or containment need. Whatever the product, the end product is clean air – free of harmful pollutants, dust, dirt, allergens, contaminants, molecular gases and, in some cases, even life-threatening radiation.
How Camfil filtration solutions benefit people, processes and the environment
Our filters benefit customers and the wider society by improving people's health and performance, protecting critical manufacturing processes, boosting productivity and safeguarding the environment. They are proven to be some of the most energy-efficient air filters on the market today, so they also help building owners reduce their energy consumption and carbon footprint. And through this, they help to lower the significant operational costs associated with customers' HVAC systems.
We generally categorize our filtration solutions into three main benefits: comfort, clean process, and containment. Our "comfort" air filters are found in heating, ventilation and air-conditioning (HVAC) systems in places like offices, schools, commercial buildings, government buildings, homes, hospitals and airports. These products deliver clean air that protects people by improving the indoor air quality (IAQ), protecting the HVAC system from contamination, and helping the building owners reduce their energy consumption and carbon footprint.
In cleanroom processes, our efficient particulate air (EPA), high-efficiency particulate air (HEPA) and ultra-low particulate air (ULPA) filters protect sensitive advanced manufacturing processes, prevent microbiological contamination in research labs, and eliminate infectious airborne contaminants in the healthcare sector. In heavily regulated industries with strict quality requirements, at manufacturing plants that produce pharmaceuticals, semiconductors or food, or for critical laboratory services, our filters protect the people involved in the processes and ensure the integrity of what is being produced to reduce both human and financial risks.
In the healthcare industry, they meet the most demanding needs and safety standards to contain and serve as the main barrier against highly hazardous biological agents and microorganisms. Camfil has provided top-level biosafety laboratories with air filter systems and filter housing to prevent the release and spread of microorganisms that cause life-threatening
diseases like Coronavirus, Ebola, SARS, polio and more
.
---
New filter products and tools
2020 saw the successful worldwide launch of
Megalam® EnerGuard™
, a step-change breakthrough in HEPA filtration technology for cleanrooms. It efficiently separates particles from ventilation air, maintains a lower pressure drop, and delivers higher energy savings than traditional fiberglass filters. Certified for life science use, EnerGuard meets the strictest requirements for safety, traceability and control.
EnerGuard wins
2020 Grand Indoor Climate prize
In June, this advanced HEPA filter took home first place in the Grand Indoor Climate Prize awards. EnerGuard won the prize for its innovation, high filter efficiency, and a combination of the best features of traditional fiberglass and membrane filters. The prize also recognizes Camfil's commitment to producing outstanding products with a superior sustainability profile that meet today's demands for efficiency, reduced energy consumption and less product waste. Here's how.
3 times longer lifespan than other HEPA filters with membrane media
Can reduce cleanroom downtime from waiting for re-installation and re-validation
Generates energy savings of 30-50% compared with traditional fiberglass filters
Helps to reduce CO2 emissions and lower carbon footprint thanks to energy efficiencies
Saves customers up to 40% in total costs of ownership to suit all current operations
Air Image Sensors – a smart sensor system for air quality monitoring, analysis and reporting
Air Image, Camfil's intelligent sensor system for air cleaners, enables customers to easily monitor and control their indoor air quality and energy consumption. Users simply connect their Camfil air cleaners to the sensor. Air Image then measures PM1, PM2.5, humidity (RH), and room temperature and provides readings in real time to help users monitor, track, report on and improve the air quality in their buildings.
It can adjust the operational levels of each air cleaner based on the measured concentration of particles and gases indoors, helping to save energy. The sensor also produces an "air image" in the form of detailed air-quality reports that are easily accessible online, on any device, via a dedicated page at airimage.camfil.com. The data can also be displayed on TV screens in critical areas. Hotels, gyms, restaurants, office buildings, warehouses, and production facilities are examples of industries successfully using the Air Image sensor to ensure high indoor air quality.
The Air Image even sends filter changeout reminders when HEPA filters are due for replacement.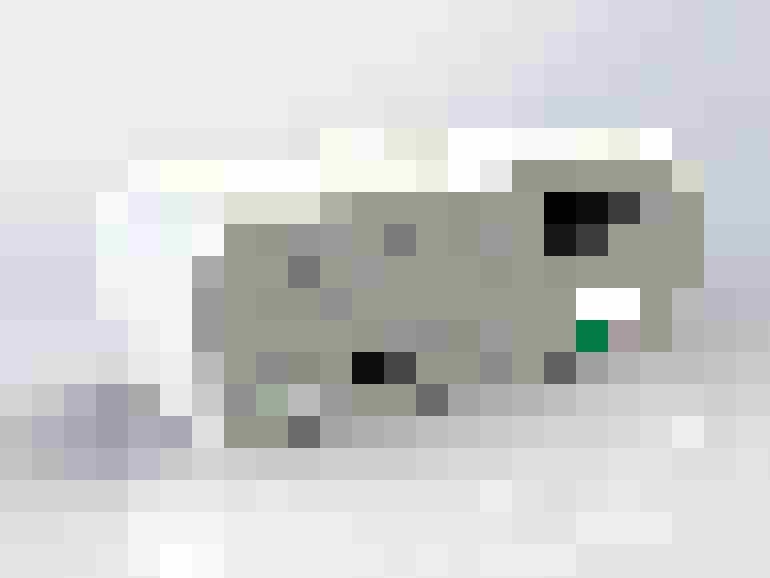 BENEFITS OF AIR IMAGE SENSOR
Syncs with Camfil air cleaners to get real-time data on each filter instance anywhere in the world
Measures and compares against WHO guidelines to ensure buildings comply with thresholds
Reporting tool allows full visibility to management and auditors
Reduces energy costs through smart operations
Improves the operational lifetime of filters
Absolute V – The smart energy hero
2020 also saw the launch of Absolute V high-airflow HEPA filters, a victory for sensitive processes. This new range offers some of the most energy-efficient filters on the market. Lightweight, robust and easy to handle, they provide the best protection with minimal total cost of ownership when installed in air handling units or in-line HEPA housings.
STRONGER, LIGHTER, GREENER

Absolute VE is 41% lighter than the average comparable metal filter. Less weight translates to less disposal fees and improved sustainability. Although they are lightweight, they offer superior strength and stability. With an improved filter media and advanced dynamic design, Absolute V features the lowest environmental footprint product in its category: a 23% energy savings compared with the market average of comparable filters, at half the weight. A true smart-energy hero.
Created Monday, April 6, 2020