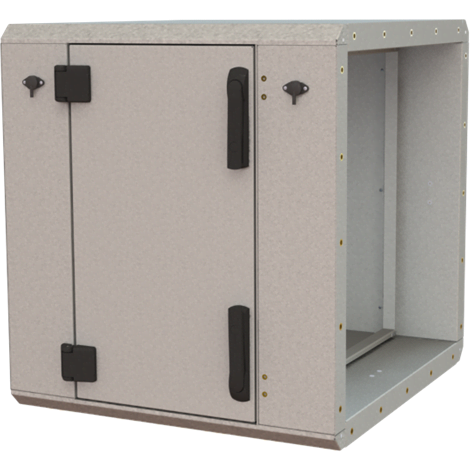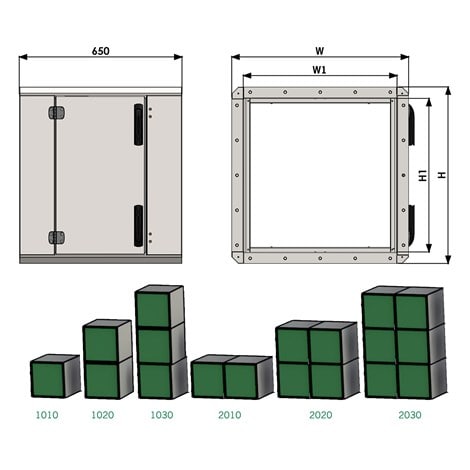 CamCube AD
For Compact filters (box type) full size 610x610x292mm
Heat and condensation insulated
Corrosivity class C4
Leakage class D
Easy to service
Aluzinc or stainless steel SS EN 1.4301
Specifications
Application

CamCube AD is a flexible and compact range of filter housings for HEPA filters and other filter types with 292 mm depth

Max temperature °C

90°C

Comment

Material: Aluzinc
Option: Stainless steel SS EN 1.4301
Filter: High air flow HEPA-filter, in size 610x610x292 mm (Absolute DG or VG). See the relevant page in the catalogue for the technical data about filters.
Filter clamping: Suitable for filters, in depth 292 mm. Tool for filter clamping hex key 5 mm.
Note: The housing is reversible depending on airflow direction. When a prefilter is required, the CamCube HF-S filter housing with flange connection to suit CamCube AD is recommended.