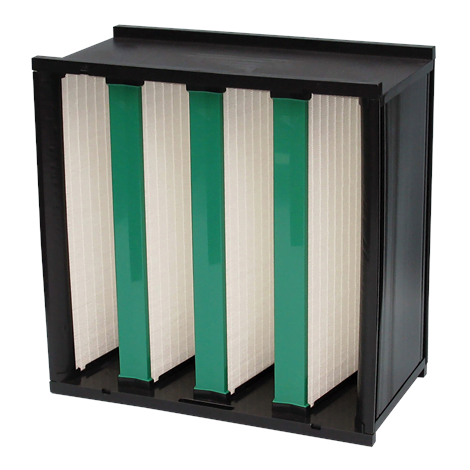 CamGT Box Type G II
Ensures water drainage
High filtration efficiency
Low pressure drop also in wet conditions
Resistant to turbulence and high pressure drop
Easy mounting
Water resistant media
Specifications
Application

All installations where safety/reliability is important

Filter Frame

Plastic molded, ABS

Media

Glass fiber

Max temperature (°C)

70°C

Relative Humidity

100%

Recommended final pressure drop

600 Pa

Separator

Hot-melt Separator Technology

Gasket

Polyurethane, endless foamed

Grille, Downstream

Support grid for filtermedia

Sealant

Polyurethane

Installation options

In a separate bank, from the upstream or downstream sides.

Max Airflow

1.3 x nominal flow

Comment

Additional information: XL version available on request. Profile placed at 292 mm depth for clamping, i.e for fastener spring type C-80.

Additional product features:
Ensures water drainage
High filtration efficiency
Low pressure drop also in wet conditions
Resistant to turbulence and high pressure drop
Easy mounting
Water-resistant media
XL version available on request.
Articles related to CamGT