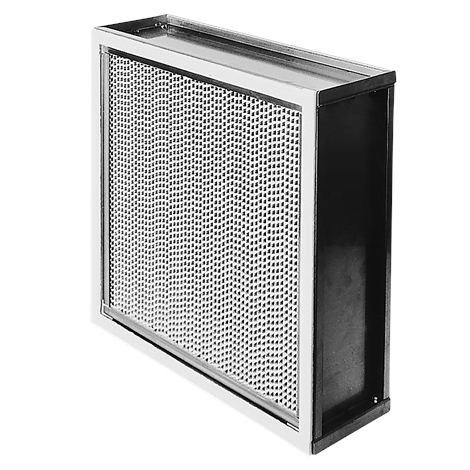 Absolute™ 1FRK-V
≥99,95% at MPPS with DEHS
Temperature resistant up to 350ºC
High efficiency
High mechanical strength
High air flow
Specifications
Application

Protection for clean processes at high temperature

Frame

Reinforced stainless steel

Media

Glass fiber

Relative Humidity

100%

Comment

Remarks: Please note installation and assembly instructions! Due to the different thermal expansion coefficients of the individual filter components the ceramic potting may form cracks during the tempering process. At operating temperature (350 ºC) these filters have an overall efficiency of 99,97% at 0,3 μm, leackages are possible.