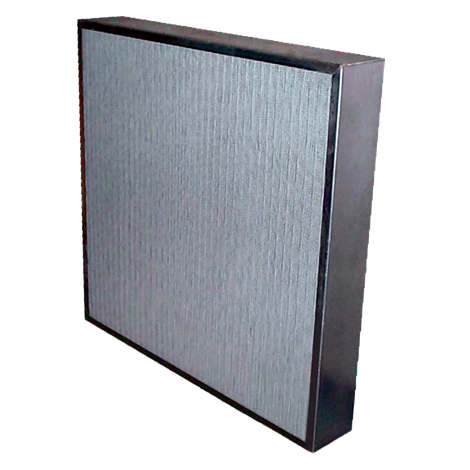 ECO Moisture Separator
Pre-drilled weeping holes for drainage or reclaim of valuable process oils
Optional coalescer pad available for increased efficiency
Specifications
Application

High moisture situations in commercial or industrial processes, or oil-laden industrial applications. Includes weeping holes for drainage or reclaim of airborne oil or mists.

Frame

Stainless steel, Galvanised steel

Recommended final pressure drop

250

Comment

Efficiency: 98%+ on droplets 20 microns and larger
Airflow operating range: Velocity of 2.25 m/s to 2.75 m/s, consult factory outside of this range.