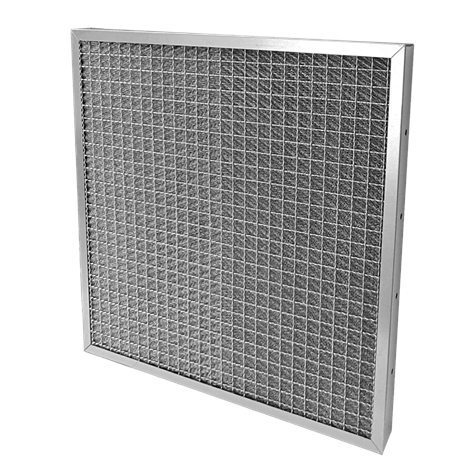 CamMet Filter
Filter cells are made from aluminium, galvanised or stainless steelwire woven into a special pattern
Prefilter suitable for cleanable dust, sand, flour, paint, oil
Grease and oil filter with very high separation efficiency
Can be made in all customised sizes
Can be cleaned in dishwasher or pressure washer
Very large cooling surface without excessive air resistance
Specifications
Application

Metal filter for grease or oil mist separation. Prefilter for thick particles

Filter Frame

Stainless steel, Extruded anodized aluminium, Galvanised steel

Media

Woven steel wire, Gavanised steel, Stainless steel, Aluminium

Recommended final pressure drop

80 - 120 Pa

Comment

Type: G2 Metal filter and high oil separation efficiency.
Frame: Aluminium EN-AW-6060, ALMG3, stainless steel AISI 304L, acid stainless steel AISI 316L, galvanized.
Media: Woven metal wire mesh. Can be made in aluminium, galvanized, stainless steel or acid stainless steel material.
Grating: Aluminium, Hot-dip galvanized expanded metal net or stainless steel grid.